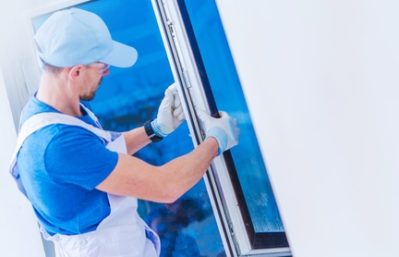 As an egress window installation contractor, we receive many questions from homeowners on a regular basis such as where to install the windows or how to prevent moisture problems.
Keep reading for answers to the most common questions about egress windows.
Where am I Required to Have an Egress Window?
Egress windows are required in every room in basements that will be used as a bedroom.  Egress windows provide an emergency exit in case of a fire or other emergency whereas old fashioned basement windows do not provide an exit for occupants or an entry point for emergency responders.
Where is the Best Place to Install an Egress Window?
First, it is worth noting that your window must be a minimum size to meet building code requirements and qualify as an egress window.
The minimum width of opening must be 20 inches
The minimum height of opening must be 24 inches
The minimum net clear opening path must be 5.7 square feet
After determining which basement walls will accommodate that space, you should also consider which areas of the basement will receive the most natural light.
Lastly, do not install a window on any side of your home that receives a lot of rainwater run off or you will eventually have moisture problems.
How Can I Prevent Moisture Problems?
As stated, moisture problems can be prevented by installing the window away from any rainwater runoff. If you can't avoid rainwater runoff, install a cap or cover over your egress wall area to drain the rainwater away from the area.
After you address any rainwater issues, the best way to avoid moisture is to make sure the window is installed properly. Avoid common construction mistakes such as improper drainage and slope or using the wrong amount of gravel to fill the area.
Should I Hire an Egress Window Expert or Install it Myself?
Eager do-it-yourselfer's can certainly install their own egress window, however it is highly recommended to contact an egress window installation company.
First, there are specific building code requirements that contractors have experience with on a daily basis. If a homeowner makes any small mistake, it could potentially result in the window not passing the safety requirements.
Also, there are potential construction mistakes that could eventually result in moisture problems and even foundational problems. If the window is installed incorrectly and these problems occur, it will cost you more money in the long run – more money than you saved by installing the window yourself. For this reason, it is best to hire an experienced egress window installation company.
I am Ready to Hire a Macomb Township Egress Window Installation Company
We hope you learned something from this article and it addresses any questions you may have about egress windows. Still have some questions or do you need to set up an appointment for a FREE estimate?
Contact Easy Exit Egress Windows today at 586-205-0351