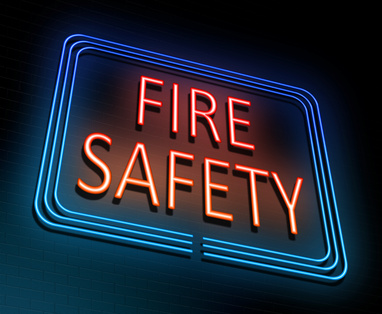 Adding a basement apartment is a great way to add value and extra income to your home. Renters are able to have an affordable, nicely located living situation by renting a basement apartment. While affordability for renters and a boosted home value is nice, making sure that safety standards are met is paramount.
The risk of house fires is always an issue, no matter what type of dwelling it is. One thing that sets basement apartments apart from other housing options is the need for an extra escape route in case of such an emergency. That's where egress windows are a necessary tool for changing that basement into a livable space. Having an egress window can be the difference between life and death in a house fire.
 How Common are House Fires?
House fires are a common problem and a risk for any homeowner. According to the National Fire Protection Association (NFPA), there were 380,000 house fires between 2003 and 2007. House fires can cost thousands in repairs, but more importantly, are a major risk for you and your family. According to the NFPA, 13,160 people were injured and 2,840 were killed in house fires over the four years the study was done.
Most house fires start in the kitchen, according to the NFPA, although only 15% of those fires result in fatalities. The most common place for fatalities from house fires occur in the bedrooms of the home. Many people feel groggy and confused when they wake up to an emergency, so having an escape option that is close and easy to access is imperative. A few common reasons for house fires are:
Cooking Accidents
Faulty Electrical Units
Unattended Candles or Fireplaces
Smoking Indoors
What Can You Do To Prevent A Fire In Your Home?
It may be scary to learn about how common house fires are. There are a few preventative measures you can take that will help keep your family safe.
Install smoke alarms in every room. It's important to install smoke alarms in every room of your house, including the hallways. For large areas, such as common areas in basements, multiple smoke detectors necessary.
Stay current with smoke alarm maintenance. Smoke alarms need to be replaced yearly. However, make sure to test smoke alarms once a month using the test button to ensure it's working properly.
Follow all building codes for home. Make sure to follow all building codes for the structure of your home. The state of Michigan requires that all livable spaces in basements have an escape route, such as an egress window. These codes are for good reason and can help save lives.
Why Egress Windows are a great choice for safety
Egress windows are not just required by law for basement apartments, but they are also an important safety tool. If despite your preventative measures a house fire does break out, it's imperative that escape options are easily accessible.  Egress windows not only provide easy escape options, but also allow firefighters a direct route to any emergency in the basement area.
If you're thinking about renovating your home with a basement apartment, make sure that all safety precautions are taken. Install smoke alarms, stay up to date on maintenance, and install egress windows. Give us a call today to learn more about how we can help you install your egress windows at (586) 205-0351!