Request Free Quote on Egress Windows
"*" indicates required fields
Best Egress Window Installation Pros – Easy Exit Egress Windows
Family owned and operated with over 15 years of egress window installation throughout Metro Detroit, we do NOT ever involve subcontractors in the rough installation.  For these, and many more reasons, please contact us when you're ready to see how egress windows can enhance your quality of living.
The word "egress", was briefly made famous over a century ago by PT Barnum. In order to keep people moving out of his museum so more people could come in, he put up a sign that said "This way to the egress".  People thought the egress was a fascinating exhibit when in fact, it actually means the exit.
It only stands to reason then that egress windows got their name because of their primary function: to provide an additional exit from your home.
So, not only are egress windows an attractive way to increase your home's value while bringing in additional light and air flow, they also serve a critical safety benefit by providing an alternate opening to and from the home in the event of a fire or other type of domestic emergency.
In fact, egress windows are so vital that typically anyone who is remodeling their basement will soon learn that their town or municipality may have specific minimum requirements established for egress windows; these requirements can include mandatory installation in every habitable sleeping area, i.e., bedrooms.
This building code mandate is in place in many localities throughout the US because, during a fire or other type of emergency, the inhabitants must have a safe way to escape and first responders, such as firefighters or law enforcement, must have an alternative place to enter.
Egress Windows Provide: 
Safe escape routes for you and your family in the event of an emergency when the other exits are obstructed
Safe entry routes for first responders for that same reason
Additional sunlight to filter in (due the other large opening) – especially noticeable in rooms with little sunlight
Decreased energy costs through the additional light filtering in
Up to double the amount of living space (as long as they comply with building codes)
A more open pleasant ambiance
Increased value of your home
For these reasons, when renovating or remodeling your basement – or any room in your home – make sure to include at least one egress window.  They are an invaluable investment and worthy of attentive consideration when planning, selecting, and installing them.
Do I need an Egress Window?
RATINGS & REVIEWS
See More Reviews of Easy Exit Egress Windows, LLC on HomeAdvisor
What Our Customers Are Saying About Us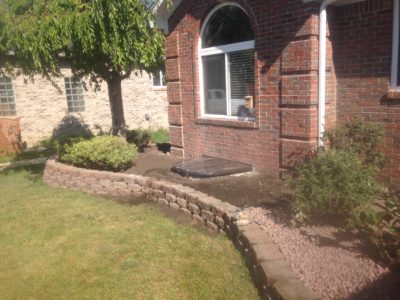 Anthony and his family are very knowledgeable about the Egress business. Totally trust them. They did an amazing job and very friendly. Also returns calls and texts promptly. Already recommended them to a few friends.
Anthony and his crew did a fantastic job. From the quote stage to the completed window they were attentive, professional, and informative.
Did an amazing job putting an egress window in a difficult location on our house. Very professional and friendly. The final product looks amazing! No complaints! Would definitely recommend to anyone.
The guys were great. Job was done with permits from the city (and the window well was properly tied into the drain tile). They arrived on time and did quality work with a hard-working crew of guys.
They worked me into their schedule. Were prompt and courteous. Very professional, and had the correct solution where others I talked with didn't. I would highly recommend them.